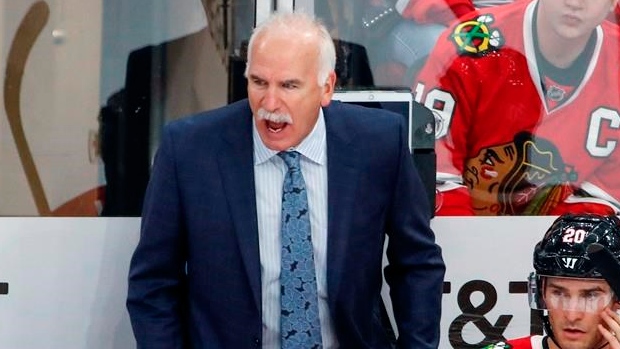 [ad_1]
Philadelphia Flyer general manager Chuck Fletcher said Monday he expects Scott Gordon to coach the team for the rest of the season after he burned bench manager Dave Hakstol.
Former Blackhawk's head coach Joel Quenneville was linked to Flyer's job when Hakstol reports were kicked up on Sunday, but Fletcher said he did not ask Chicago for permission to talk to Quenneville and have not spoken to him in two years.
"At this time, everyone is a candidate ahead. This will be a process," says Fletcher. "My goal is not to make quick decisions. I want to make the right decision. "
"There is no intention at this time to replace our assistant coaches," added Fletcher.
Gordon was the head coach of the AHL affiliate Lehigh Valley Phantoms before his role with the big club. Chairs were released after 12-15-4 start of the season, including losses in each of the last four matches.
"I was hugely impressed by Dave Hakstol as a human," said Fletcher. "To my eyes there was a connection between what he predicted and how the players played. As a leader of the team, it falls on him.
"We need a new voice. We need a new message to the players and hopefully the players will hear that message."
Hakstol finished his career in Philly with a 134-101-42 record and two playoffs in three seasons.
Philadelphia returns on Tuesday night home against Detroit Red Wings.
[ad_2]
Source link