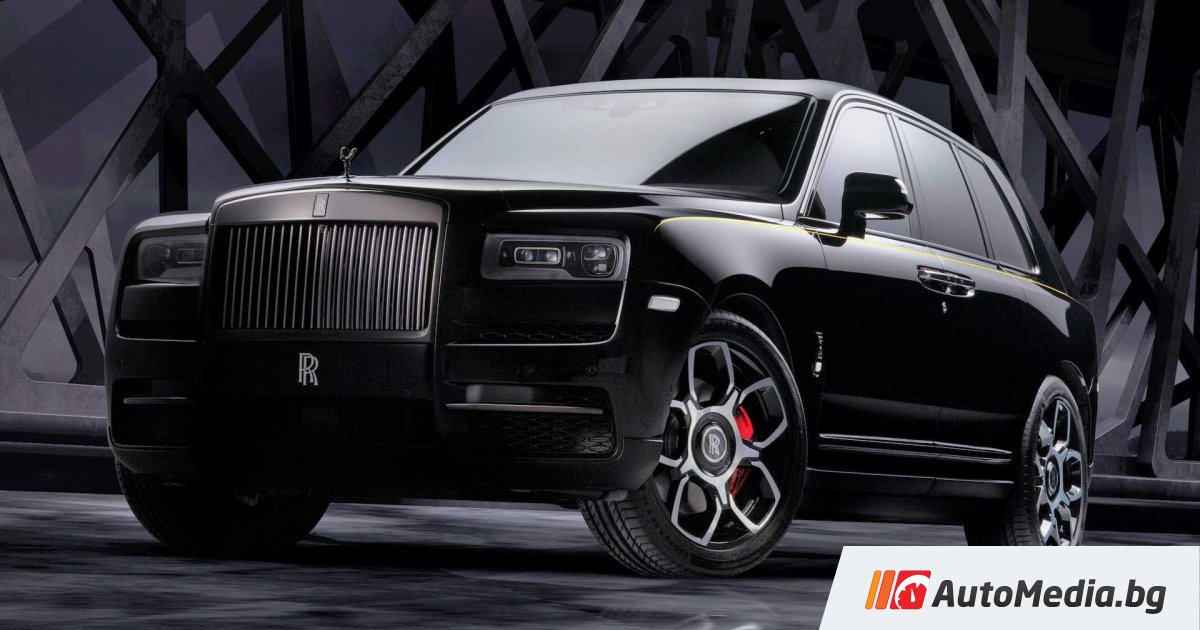 The Black Badge version got extra power and a redesigned chassis
Rolls-Royce has expanded its "Black Badge" rebel range to include the Cullinan crossover. This car has got a more powerful engine, reconfigured chassis and gearbox, and its roof has been lit up for the first time by an artificial starry sky.
The Rolls-Royce series, the Black Badge series, shows the brand's dark alter ego (other identity). It is aimed at innovators and rebels who live by the rules. This is evident in the body's black color, where the customer can choose from 44 shades, each applied in multiple layers and polished at least 10 times by hand.
The night can be seen in the black smooth-covered statue of Spirit of Ecstasy, while the edges of the grille, tailgate handle, lower air intakes and exhaust pipes are in black chrome. They contrast with the silver RR monogram and the shiny vertical bars in the grid. Exclusive 22-inch wheels and red calipers are also available for the Cullinan Black Badge.
The innovations in the Rolls-Royce Cullinan Black Badge interior are also a great deal. Most decorative elements are carbon fiber and have a three-dimensional effect, inspired by contemporary trends in architecture. Each is covered with 6 layers of varnish, which has dried for 72 hours and then hand-polished to shine.
The roof of the SUV is of black leather and is decorated with a "night sky" consisting of 1344 LEDs with the effect of a falling star. For the first time, the luxury car salon also received Forge Yellow leather. The last hand is the symbol of the clock's infinity, thresholds and back seats.
Under the hood of the Rolls-Royce Cullinan Black Badge, as before, a 6.75-liter V12 with two turbochargers is mounted. Its power is increased from 571 hp. and 850 Nm up to 600 hp and 900 Nm. The "rebellious" nature of the off-road vehicle is also emphasized by the reconfigured gearbox and the electronic accelerator pedal. This version accelerates from 0 to 100 km / h in 4.9 seconds (0.3 seconds faster than the standard Cillinan). Its maximum speed is limited to 250 km / h.
More pictures – see the gallery.
The company already accepts orders for the Rolls-Royce Cullinan Black Badge, without price information at the moment. With ATVs, they start at over € 250,000, which means this option becomes much more expensive.
Photos by Rolls-Royce