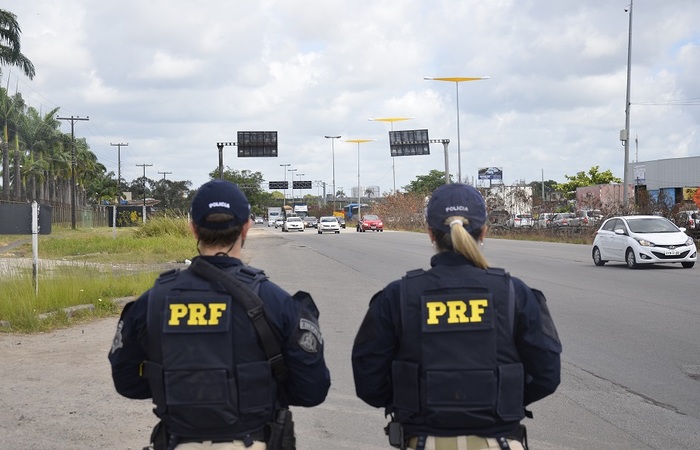 [ad_1]
Image: PRF / Disclosure
Fear contributed to the occurrence of serious accidents during Finado's holiday in Pernambuco. Between Thursday (1st) and Sunday (4), 52 accidents were recorded on federal roads, with 34 injured and six deaths. Operation Finados from the previous year had an additional day and recorded 60 accidents, with 44 injured and one dead. A daily average of accidents indicates 12 events in 2017 and 13 in 2018.
The most serious accident occurred on Friday (2) in the morning, at BR 423, in Saloá, Agreste. The driver of a truck lost control of the vehicle on a descent, got into the highway opposite and collided on the head with a car. The driver of the vehicle died on the spot. The assumed cause of the accident was a problem in the vehicle brakes.
Already on Sunday (4) at night, the driver of the car lost control of the vehicle and angry, in BR 232, in Sairé, also in Agreste. One passenger died, three were injured and the driver fled. It is suspected that the car was manipulated and the passengers did not wear seat belts.
During 4 days of operation, 3,107 persons and 2,609 vehicles were inspected and 1,214 were issued for various irregularities. There are 66 notifications for not using the seat belt, 57 for entering a prohibited place, 15 to miss the helmet and five to miss the child seat. In addition, 545 images of speed vehicles were recorded.
In the fight against alcohol, 1,500 tests were conducted with breathalyzer, resulting in 33 bills and three arrests of alcoholics. When the index verified in breathalyzer is equal to or greater than 0.34 mg / l, in addition to the fine and cessation of the drive, the driver is taken to the police station.
The pedagogical measures reached 227 people, through the approaches for cars and travel buses, which addressed the most important offenses verified on the highways and how to avoid accidents. During the operation, 118 vehicles, 84 Vehicle Registration and License Certificates (CRLVs) and 27 National Qualifications Portfolios (CNH) were collected.
To avoid accidents, 17 animals were loose on the highways and registered 9.8 tonnes of overweight in trucks. In addition, support was provided for 26 drivers who had mechanical problems or were involved in unlawful accidents.
The fight against crime was strengthened with the regional motorcyclists and Nucleus of Special Operations, and four people arrested for illegal possession of a weapon, adultery in a motor vehicle and driving without owning CNH.
[ad_2]
Source link