Very uncertain information about Sony's upcoming console has emerged in recent months and the latest seems to reveal the look of the fifth generation of DualShock controls that come with PlayStation 5.
The document does not mention the future console or a "DualShock 5", with the possibility that it is just a new version of the PS4 peripheral, but some of its details shown by an illustration are actually similar to information previously released.
In the illustration, we can see an obvious similarity between the supposed new peripheral unit for the DualShock 4, but with larger triggers, the absence of lightbar and rear USB port, smaller analog buttons and a possible motor for the haptic feedback function.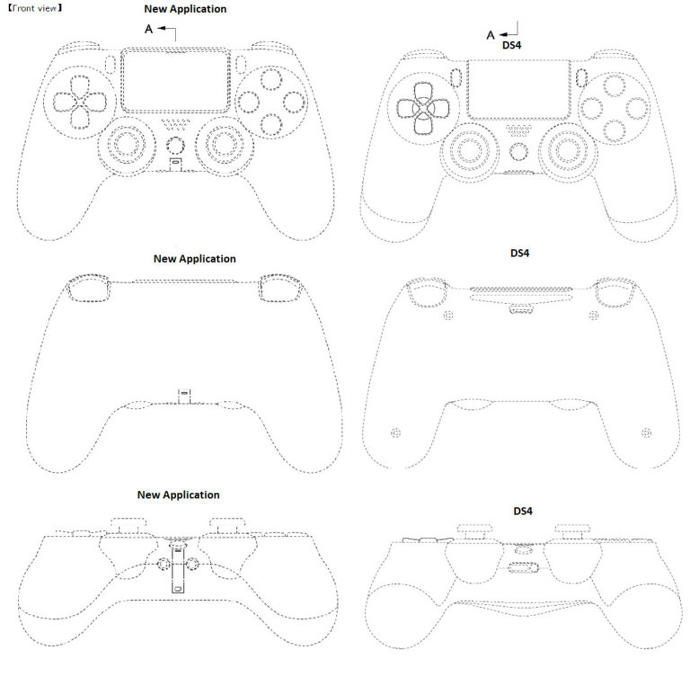 This image seems to match the description of the wired site, which had access to a prototype DualShock 5 and stated that it is very similar to its predecessor, with small discernible details.
Not much is known about the DS5, but Mark Cerny, PlayStation 5 chief architect, has already confirmed that the device will have haptic feedback and customizable triggers to improve the game's immersion. In addition, Toshi Aoki, also from Sony, said the new controller will be heavier than the current one for the PS4.
As expected, Sony has not officially commented on this information, so everything remains as speculation so far.