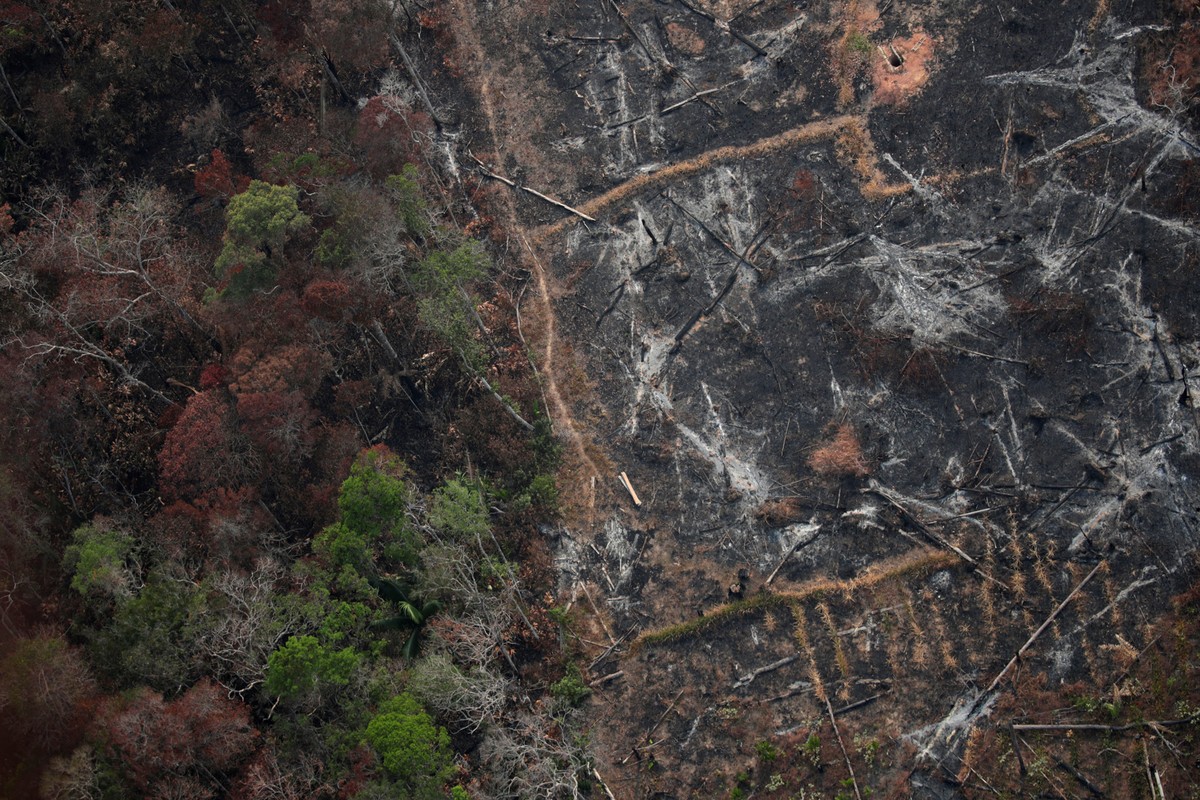 The deforested area of ​​the Amazon was 9 762 km² between August 2018 and July 2019, according to official federal government figures released by the National Institute for Space Research (Inpe). This is an increase of 29.5% compared to the previous period (August 2017 to July 2018) which had 7 536 km² of deforested area.
The figures released on Monday (18) come from the satellite deforestation project in Legal Amazon (Prodes), which is considered the most accurate in measuring annual prices. It differs from Deter, which shows monthly warnings and already signaled an upward trend.
Four highlights of the survey
High was 29.5% in 12 months: the area went from 7,536 km² (August / 17 and July / 18) to 9,762 km² (August / 18 – July / 19)
It was the largest area since 2008, when Prodes pointed out 12,911 km² deforested
Since 2012, when deforestation was 4571 km², the annual increase was 11.4%.
Minister Ricardo Salles says the main reason for growth is illegal economic activity
Prodes uses the interval between August and July as it covers both rainy and dry seasons in the Amazon region. In this way, it involves the most crucial moments in the "deforestation cycle" and can identify possible climate impacts. Deforestation is often followed by burning.
The information was made public during an event in São José dos Campos (SP) and was attended by the environment ministers, Ricardo Salles and Science and Technology, Marcos Pontes and the director of Inpe, Darcton Damião.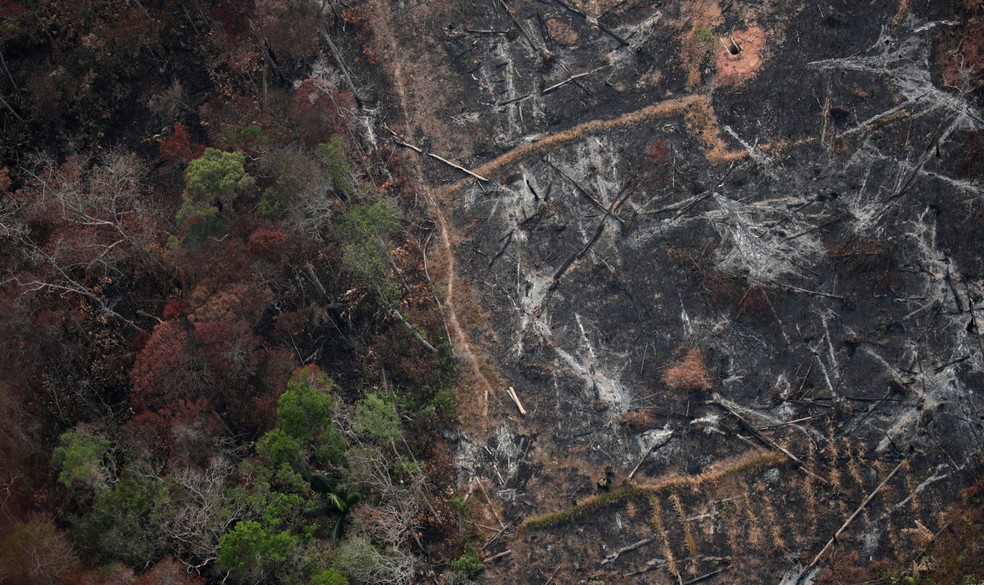 Aerial view shows a deforested part of the Amazon near Porto Velho – Photo: Ueslei Marcelino / Reuters
The Prodes survey has been conducted since 1988. The information published this Monday is still preliminary: as every year, Inpe will review the data during the first half of 2020 and will reach the consolidated interest rate.
Designs maps with Landsat, CBERS and ResourceSat satellites. The system can quantify deforested areas larger than 6.25 hectares. It also records the so-called "clearcut" of forests, which is the complete removal of primary forest cover. According to Inpe, the accuracy level for Prodes is about 95%.
The deforestation rate on Amazon since 2000, according to Inpe
Source: Prodes
Understand the differences between Amazon deforestation monitoring systems
Official Amazon deforestation reports confirm early warning systems
With 3,862 km² of deforested area, the state of Pará had the largest contribution to deforestation in the region. 39.56% of all forest was cleared.
Mato Grosso, the Amazon and Rondônia exceeded a thousand km² of deforestation and were in that order the states that contributed most to the increase in the deforestation rate behind Pará.
Deforestation of the state
| | | |
| --- | --- | --- |
| state | Prodes 2019 (km²) | Contributions (%) |
| Pará | 3862 | 39.56 |
| Mato Grosso | 1685 | 17.26 |
| Amazon | 1,421th | 14.56 |
| Rondônia | 1245 | 12.75 |
| Acre | 688 | 7.05 |
| Roraima | 617 | 6.32 |
| Maranhão | 215 | 2.2 |
| Tocantins | 21 | 0.22 |
| Amapá | 8 | 0.08 |
| Legal Amazon | 9762 | 100 |
Source link