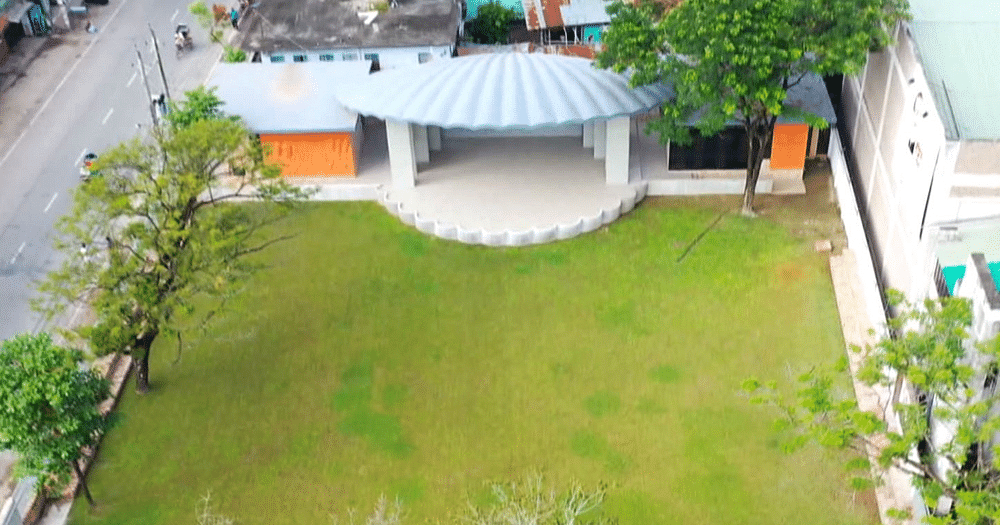 The centenary "Municipal Town Hall Maidan" in the Pabna district has been reconstructed and inaugurated as "Swadhinata Chattar". Prime Minister Sheikh Hasina inaugurated it through a video conference from Ganobhaban on Sunday morning.
Before the Maidan Municipal Town Hall was rebuilt, it was known as the 'Muktijoddha Rafiqul Islam Bakul Municipal Muktamancha'. Now it has got the full name 'Muktijoddha Rafiqul Islam Bakul Swadhinata Chattar'.
The newly built courtyard has been designed with aesthetic design. Terracotta depicts the Great War of Liberation, Bangabandhu Sheikh Mujibur Rahman's speech on March 7, the freedom struggle and the history of various movements. The platform is 48 feet long, 40 feet wide and 20 feet high. In front of it is an open field 116 feet long and 116 feet wide wrapped in green grass.
In connection with the inauguration, a meeting was arranged in Swadhinata Chattar. Convener of the Swadhinata Chattar Implementation Committee and Shilpagosthi Square Chairman Bir Muktijoddha Anjan Chowdhury, Central Awami League Advisory Councilor Sahabuddin Chuppu, Pabna MP for five constituencies, District Council Chairman Rezaul Rahim and Pabna Municipality Mayor Kamrul Mayor Speaker Kamrul Has.
Source link