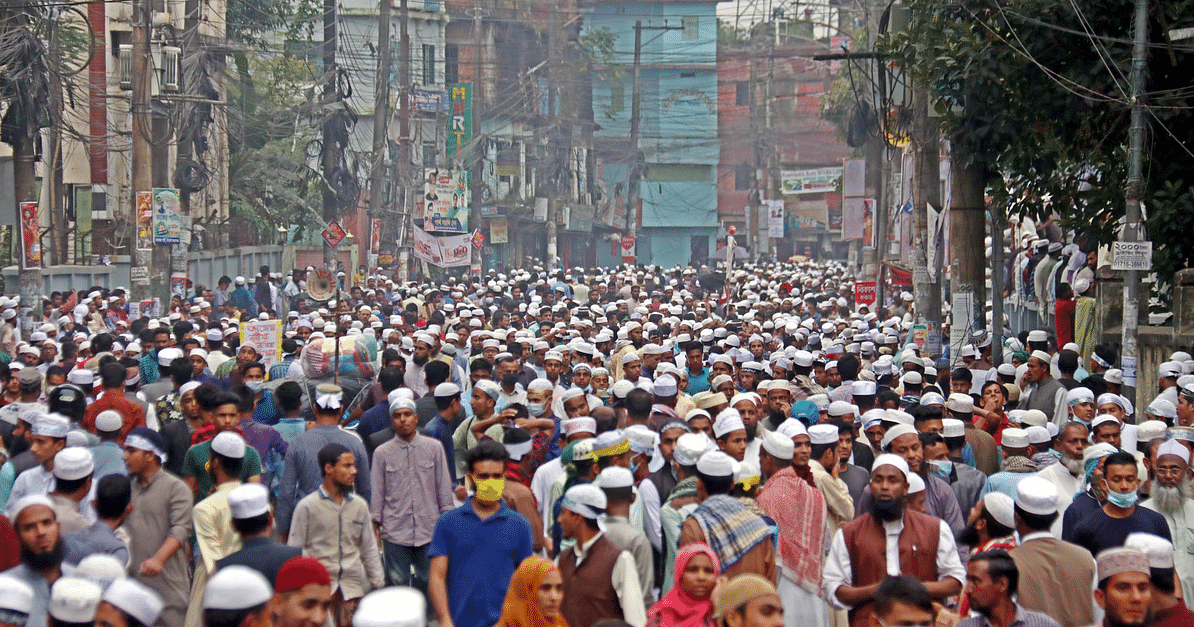 Hefazat-e-Islam is not an anti-government or governmental organization. Hefazat-e-Islam has come to pave the way for the benefit of only doing religious work, Islamic work, worship. Islam has been taken into custody to compile the graves of those who are enemies of religion, enemies of Islam, enemies of the Prophet (peace be upon him), enemies of Allah, atheists, Kaddians, who speak sarcastically about the Messenger of Allah.
Hefazat-e-Islam's Amir Allama Junaid Babungari said this while talking about a gathering as chief guest at the registry area in Sylhet city on Saturday afternoon.
The meeting was organized by Hefazat-e-Islam Sylhet in protest against the Prophet (PBUH) with the help of the state in France.
Babungari said: 'The Prime Minister has said that the country will comply with the Medina Charter. We are with these words. We also want this country to run with Medina's charter. This country cannot comply with the Charter of India, America and China.
Babungari demanded that Qadiani be officially declared a kafir and said that various countries had officially declared Qadiani a kafir. In a country with 90 percent Muslims, it should be no problem to declare Qadiani a kaafir.
Source link