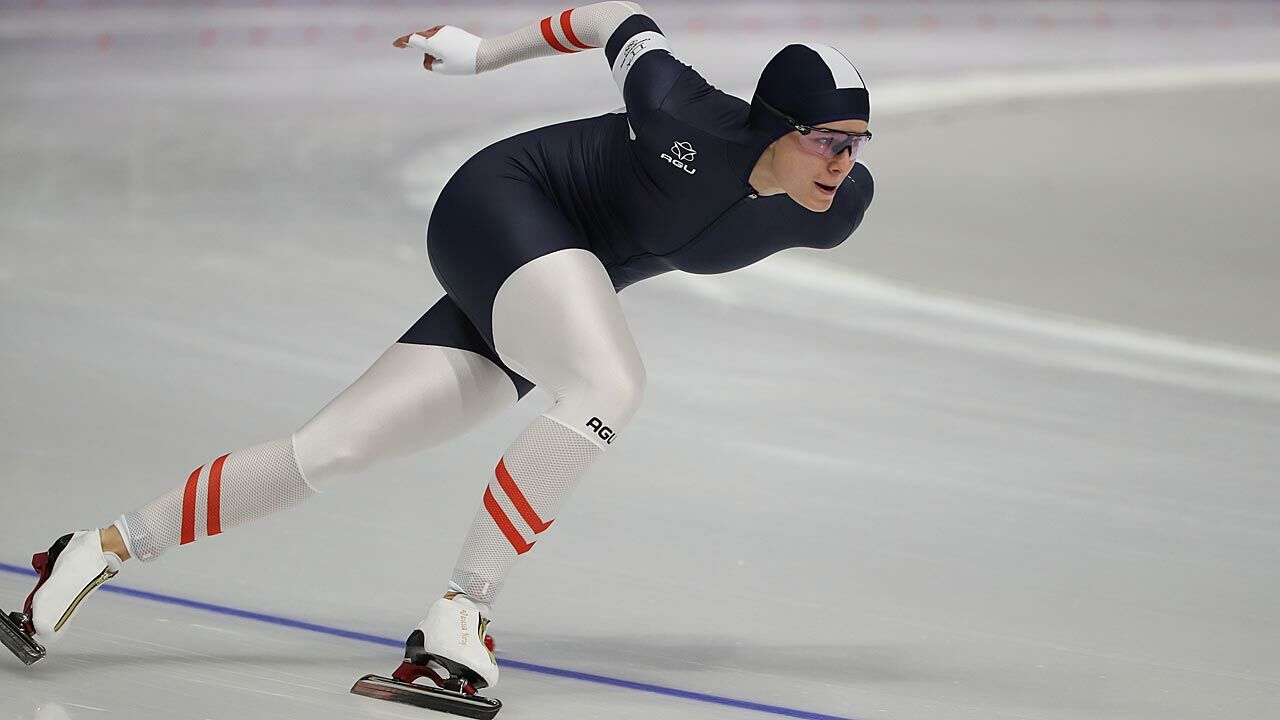 [ad_1]
Vanessa Herzog's strong start to the ship season continues in Tomakomai, Japan.
In the first of two 500m races, she occupies second place and, like last weekend's Obihiro, has twice hit only Japanese local hero Nao Kodaira.
The Japanese, however, mark a clear breakthrough of 38.03 seconds, Herzog fails 0.49 seconds.
Rink in Tomakomai on the island of Hokkaido is an open-air track with which the World Cup for the first time in ten years, a meeting is not run under a roof.
Herzog also undermines old track record
Vanessa Herzog sets out to win, but must accept Nao Kodaira's superiority.
"She has run an incredible time, so I have to be happy with the second place," says the overall World Cup winner over this distance. "I had a hectic start, but after the first 100 meters it went very well." In the last round, Herzog is in the distance with Kodaira.
Kodaira remains 1.22 seconds in the previous track record, except that Duke supports 21-year-old, for the first time on a world-class podium Darya Kachanova. Floris Root, on the other hand, is considered disqualified at the mass start but has previously withdrawn his nomination and therefore does not compete.
The gentlemen have a problem
World Cup premiere on this slightly windy track, built in 1967, will continue from Herzog's point of view on Saturday (9:26 CET) with the second 500m race.
On Sundays (6:30 CET) there is another 1000 competition for the walnut. At this distance, the ÖESV athlete celebrated his third world cup victory last Sunday in Obihiro.
Their teammates Floris Root and Armin Hager are disqualified in the semi-final in the mass start competition. In the B division over 500m, Root is the last runner in 38.55 seconds – three hundred slower than Herzog.
Result Speed ​​Skating World Cup in Tomakomai / Japan:
Ladies – 500m / 1st race: 1. Nao Kodaira (JPN) 38.03 seconds (track record) – 2. Vanessa Herzog (AUT) 38.52 – 3. Darya Kachanova (RUS) 38.82.
World Cup 500m (after three out of eleven competitions): 1. Kodaira 180 points – 2nd Duke 162 – 3. Olga Fatkulina (RUS) 126
Men – 500m: 1. Tatsuya Shinhama (JPN) 35.45 (track record). Continue (B Division): 1. Kjeld Nuis (NED) 35.90. Next: 26. Floris Root (AUT) 38.55. Mass Start (Each Top 8 in the Final) – 1st Semifinal: 1. Bart Swings (BEL). Next: 17. Rat disqualified. 2nd Semifinal: 1. To Cheon-ho (KOR). Next: 15. Armin Gardens (AUT) disqualified

Text Source: © LAOLA1.at/APA
Alpine skiing: Feuz, Paris and Digruber start as a young dad
To the top of the page» More on this topic COMMENT_COUNT comments
Legal Information:
User comments do not necessarily reflect the perception of LAOLA1 editors. LAOLA1 reserves
to delete comments without giving any reason, especially if it is criminal or civilian norms
violate morality or otherwise contradict LAOLA1's reputation. We refer to
This is especially true in our Terms of Service. The user can not synonymous in such cases
Claim claims. Furthermore, Sportradar Media Services GmbH reserves the right to claim damages claims
crimes and relevant facts.
[ad_2]
Source link