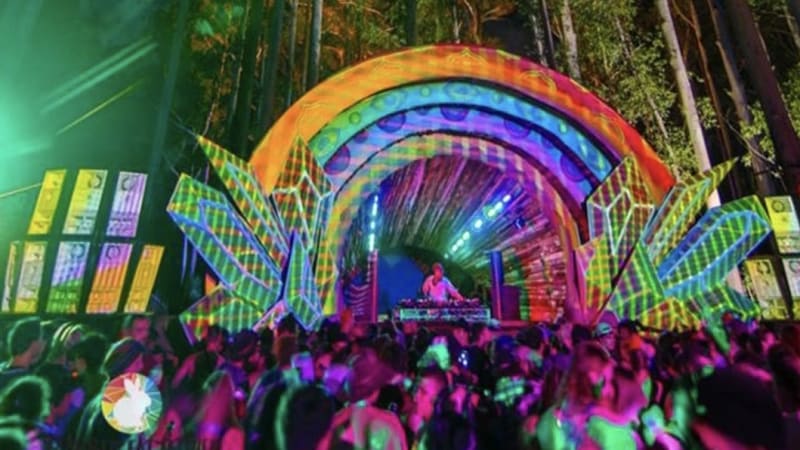 "Our festival is a three-day camping festival, it's a tenth of the size and very different than
Defqon.1 event in Sydney, "said Lamir-Pike.
"People come to [events like ours] to form a community for the weekend, "said Lamir-Pike." They all support each other – they connect and they are doing well. "
A police statement said the NSW police would respect all decisions taken by the National and Environmental Court.
Lamir-Pike questioned the legitimacy of the police's concern and accused the police of "not doing their homework" in compiling a list of identified risks, referring to an "uncontaminated dust" fenced by a post and railroad fence and poor coverage of telecommunications.
Rabbits eat salad marketing announces lack of mobile service on site, as it said encouraged revelers to "relax, unwind and enjoy the moment" while emergency communication is handled by the organizers.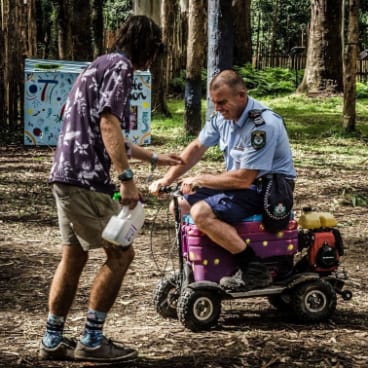 Its event management office has satellite internet, four VoIP phones, a 3G repeater phone, satellite phones, access to a landline 1.5 kilometers from the office and UHF radio in the hands of all event staff backed up by a repeater tower to increase signals.
"In the five-year history of ongoing events on the site we have had three ambulance transfers – all of which were for physical damage … nothing for drug overdoses," said Lamir-Pike.
"[Acting Superintendent Lindsay] would not leave its risk assessment when we requested it [at the October 27 meeting], they were not willing to discuss or negotiate any possible mitigation strategies – it was just a flat, we do not like it. & # 39; "
Hr. Lamir-Pike said that the event has a proven history of working effectively with emergency services and private support, including at the coordination meetings three times a day during events.
"At the last event at Easter 2018, at one of these meetings a [police officer] commented that it was one of the best days of his career, he had nothing to do all day and he definitely came back next year. "
"If drug abuse is a serious threat, why have we not seen any overdoses, why do we not have any deaths on our hands, why do not we rush people to hospitals every day of the event?"
James Lemon is a producer and reporter at The Sydney Morning Herald.
Source link