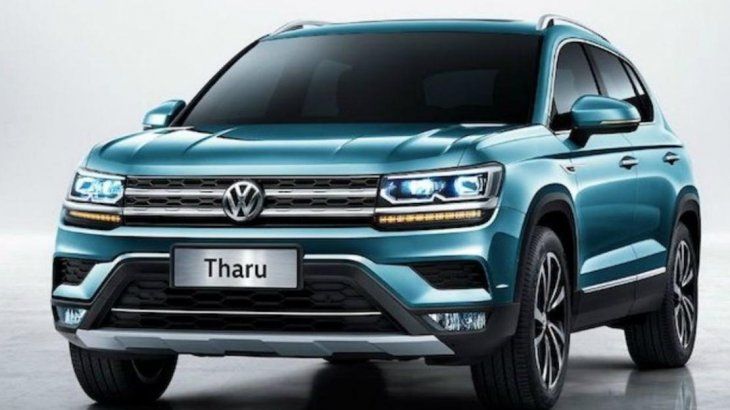 At present, this manufacturing facility enables a production capacity of approximately 24 vehicles per hour, which corresponds to about 90,000 per year, while, when the payment of all the planned funds is completed, it will move to approximately 120,000, about 32 cars per hour. In that factory, up to last month, automaker manufactured Surán and Amarok models. The minivan family has just been interrupted to make room for the Tarek project.
It is an SUV that in other plants that will be produced – such as China, Mexico and Russia – is known by the name Tharu. In the Asian giant this new vehicle was already exhibited though Anyone who will be manufactured in Argentina will have aesthetic differences adapted to the taste of the region. This investment was expected by Financial area in June 2016. Currently, Volkswagen remodeled the factory to receive the production line on the new platform MQB-A, with an expansion of the plants containing a color plant that will be one of the largest in the country.
At the same time, it will concentrate on the production of the pickup, which this year will represent approximately 53,000 units. Almost 60% of this production goes to Brazil, 20% is shared between South Africa and Oceania and the rest to the domestic market. Also in specific situations, pickup is exported to England,
The first pre-production units in the Tarek project will be manufactured during the first quarter of next year. This model will have a 40% regional component (Argentinean and Brazilian auto parts) and the rest comes from Mexico. The production volume will not yet be defined – it will depend on the market conditions when serial production begins – but more than 70% of the units will be destined for exports to Brazil and the rest of Latin America, except Mexico. The new production line will mean a significant modernization of the Pacheco factory, as it will move from a 30% level of automation that had the Suran line to a 60% level. In addition, it will mean savings of up to 80% in water and energy and a reduction in emissions.
The announcement of this expansion of production capacity was made during a visit to the factory by executive director Ángeles Stelzer, production manager for Industrial Center Pacheco, Celso Placeres and CEO of Tarek Project, Leonardo Ezcurra.
Although the managers did not confirm the information, this newspaper predicted that in the company's plans there is also a girl collection that is appreciated as Tarok – using the same platform as Tarek SUV. This project would be completed by 2023 and would accommodate the space that today has Amarok which, after the agreement with Ford would – when the next generation comes – of the American machine in the factory next to Volkswagen is separated by an Olympic fence from the time of the Autolatina split .
Source link